Post by Dan on Sept 2, 2017 21:40:01 GMT
Re-posted and translated from:
www.sohu.com/a/156371540_177587
Which was posted: 11th July 2017
For the past few days, I have wrote down a small number of the most expensive Chinese Cigarettes, each with a value of more than 1,000 yen. Today I collected the cigarette brands to report to everyone.
There are 60 kinds of cigarettes per 1,000 yen in the country.
Jin Sheng (Chi Sheng out of the mountain 16 loaded)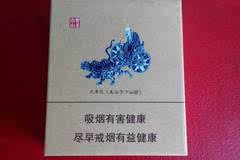 Snow lotus (years)
Clouds (Hulunbeier gold)
White sand (soft and world)
Taishan (shines)
Yunyan (Shibao heavy nine)
Jiaozi (red rhyme)
Lanzhou (flying dream)
Good cat (talent)
Hulunbeier (gold)
Expensive smoke (flat box Indian fire)
Zhongnanhai (super 1 stream)
Good day
Diamond (hard and beautiful)
Su smoke (incense)
Seven wolves
Jiaozi (legendary emperor side open type)
Expensive smoke (Indian fire)
Great Hall of the People (Royal Ting Lan Xiang)
Huangshan (days are 9 + 1)
Huangshan (days are mountains and rivers)
Purple East (1928)
Jiaozi (sweet and fragrant)
Jiaozi
Su smoke (Yipimei)
Nanjing (Ninth Five-Year Plan)
White sand (and the world)
Guiyan (Guoyi 30)
Su smoke (platinum crystal)
Golden leaf (day leaf)
Furong Wang (Diamond)
Cordyceps sinensis (hard)
Yuxi (hard house 16)
Red River (Road)
Yunyan (soft heavy nine)
Taishan (light)
China (Greater China)
Panda (hard classic)
Yuxi (hard realm)
Expensive smoke (prosperity)
Yuxi (soft realm)
Real dragon (Bama Tiancheng)
Huangshan (day)
Changbai Mountain (Hong Kui)
Su smoke (star)
Hengda (full open smoke Quebec)
Taishan (according to) wide version
Jinsheng (Chi Sheng Shan Shan)
Liqun (casual cloud)
Huanghelou (Yellow Crane Tower) (Soft Short 1916)
Yellow Crane Tower (hard long collection 1916)
Yellow Crane Tower (hard 1916 Thanksgiving)
Yellow Crane Tower (Erdos)
Yellow Crane Tower (Hard 1916)
Yellow Crane Tower (3mg ladder)
Yellow Crane Tower (for whom the hard ocean camouflage)
Yellow Crane Tower (for whom the hard ocean camouflage dragon beads version)
Yellow Crane Tower (Skylight)
Yellow Crane Tower (for whom the soft ocean camouflage)
Alishan (Alishan mountains)