Post by Dan on Aug 15, 2019 18:15:19 GMT
A Guide to Scenting and Flavouring Cigarettes
We all know cigs taste great! But did you know there are ways to improve or change the taste of your favourite smokes? In this guide we'll take a looks at some of the more common ways you can introduce some spice or zest to your everyday pleasures, and maybe inspire some new challenges, such as balm making, perfume making, and embroidery.
Absorption
Most cigs come with a special filter, which helps the smoke feel cool between your lips. The filter is absorbent, and one drop of essential oil or scent administered to the top of the filter, or inserted through a small cut on the side, can work just as well as the modern pop capsules - and in some cases can be stronger. Peppermint and Spearmint oils can transform a plain cigarette into a menthol, and can freshen your breath at the same time. Orange, Lemon and Rose can make a nice change from the norm, and can be invigorating. Inserting Lavender or similar scents in the filter can have a far less noticeable effect, but can help with relaxation and sleeping. Feeling Festive? How about Frankincense or some crumbled Joss stick?
The absorption method is often the quickest but also can be the harshest way to smoke, so caution is advised here. Try to stick to known consumable scents, and dont try to smoke flowers and herbs, like oil of Geranium, or you'll probably get a headache at the very least.
Induction
The second way is through induction, where the cigs take up some of the smell of something nearby. You can use this to passively scent your cigs to any scent or flavour you like.
Hard-packs come with a lid which is made from paper, and can absorb lots of useful things.
Perfume, Aftershave and Deodorant
If you love you scent your are wearing, why not rub a tiny little amount of it inside the lid of your pack. This way you will taste the smell of your own perfume, when sometimes you cant smell your own perfume, due to being in the middle of it. If your lover is a man, and you want to feel your man around you all the time, the scent of his aftershave or deodorant can bring the confidence and the love that those memories of the scent bring to mind.

Of course you dont have to stop there! How about making a very special scent just for you? If you feel like something sweet, you could mix some rose oil with some honey and vanilla. If you want some thing hot and sexy, how about molasses and chocolate and Chili powder. What could be better after a hot curry than curry and garlic cigs?

Perfume can be made from any combination of scents, and there are lots of guides on the internet to help you blend the one for you.

Use your imagination and try out various things. A drop of alcohol can help to give the scent more zest, and also helps the cigs induct the scent. For a longer-term solution, why not make yourself some cream or balm, as this can help the scent lasts a little longer and not dry up so quickly.
Another way to lightly induce a fragrance might be to include a refresher pouch or scented bag, again making sure to use all natural ingredients. You could have different pack with different flavours for different moods. Scent pouches can also be fun to design and embroider.
These can be especially fun if you use a cigarette case, as you can slip in a pouch or small sachet.
Wood Induction: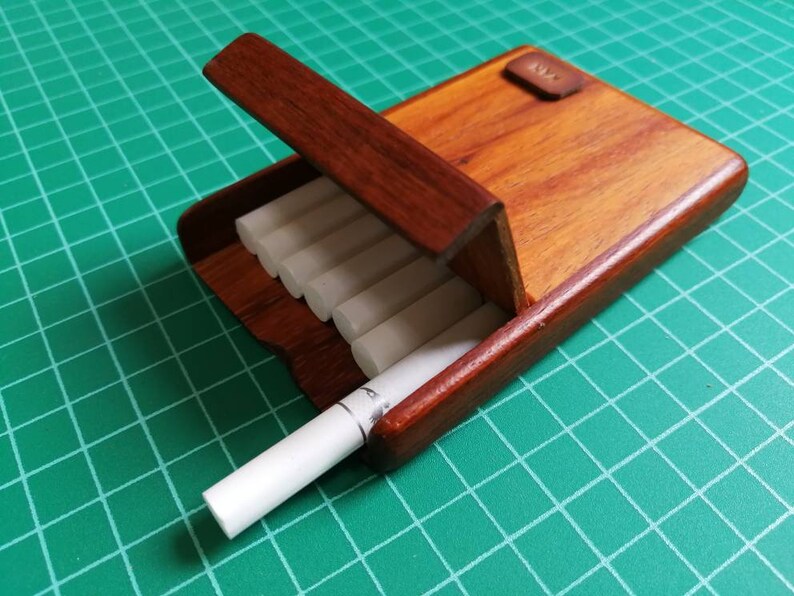 Lastly, if you store your cigs in a wooden box or case, the smell of the case can slowly seep in to the cigs with time, and make them taste toasty and 'wood smoked'. If you do this, its best to clean the inside of the box to remove any resin or varnish, so that the wood smell can begin to appear. Oak, Chestnut and Walnut cases can retain some of the smell of the wood, and soak it in Wine, Rum or Whiskey for a while, and you have the perfect gift for a drinks connoisseur.
--
The opinions expressed in this article are presented as satire. Please consult your doctor and your psychiatrist before you undertake anything printed in the above. The article is not to be taken as advice or fact. It is not based on scientifically proven studies, and is not an official recommendation of the scientific community. This article is based on the opinion of the author, and you undertake smoking oil of daffodil bulbs and horse-radish at your own risk.